The newest version of mybridal is live! This update has focused around improving our analytics section and it can be accessed by closing and refreshing mybridal to launch v3.1.2.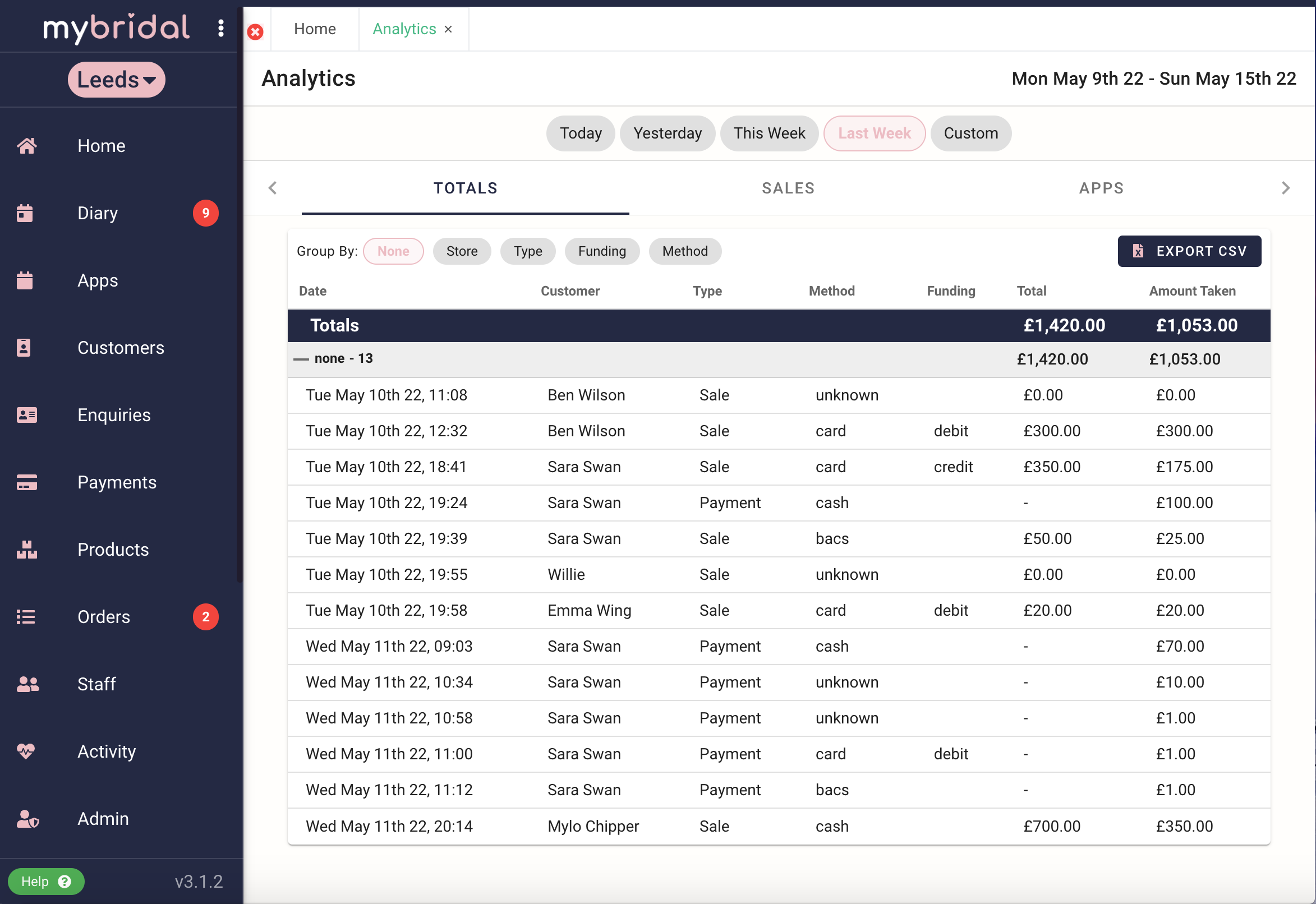 We have divided our analytics into three main sections being totals, sales and appointments to make it easier to keep track of the different areas of your business.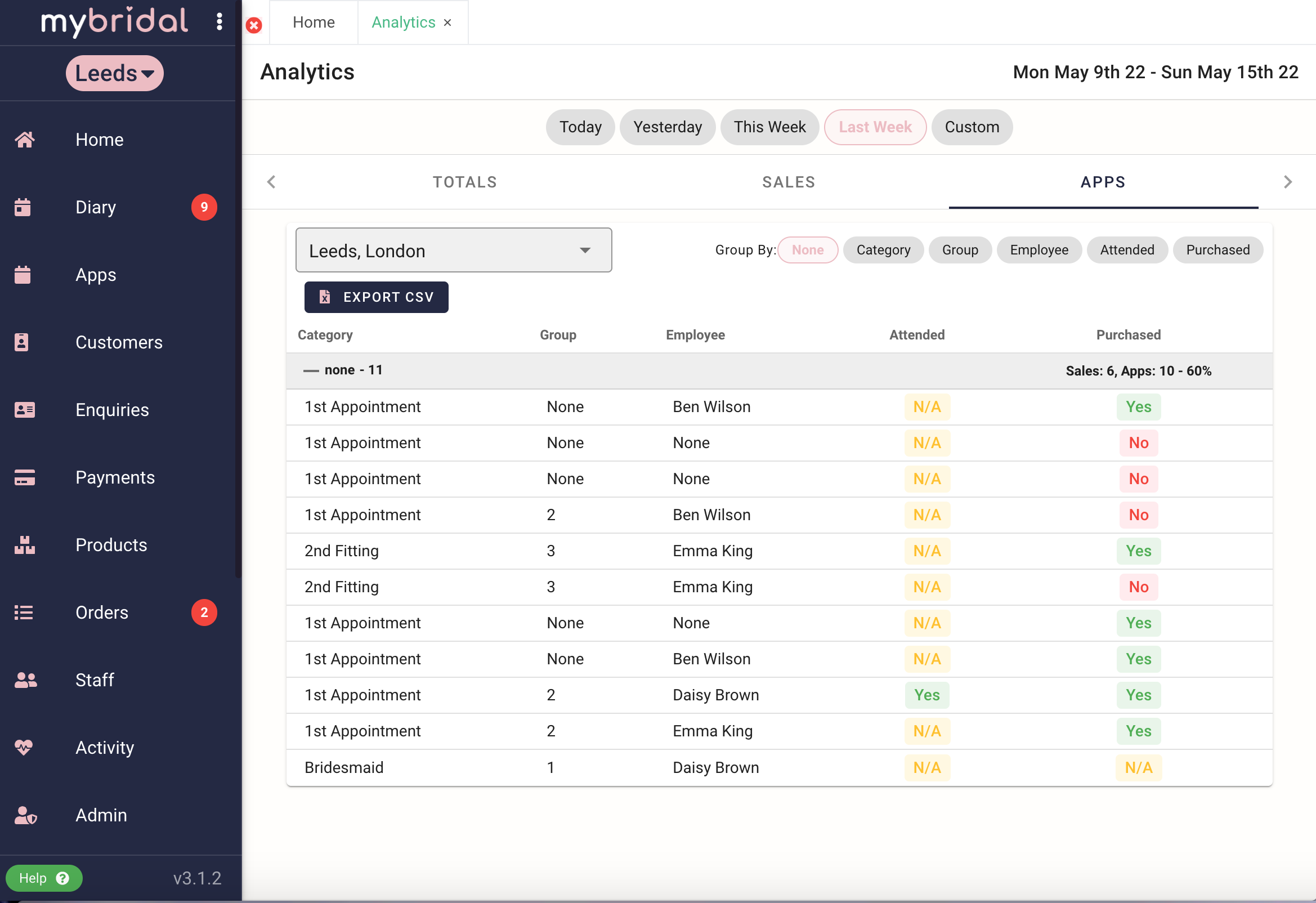 You can then further filter down each area to suit your stores needs. We have added many filters including dividing the sales data per store, per dress type, per size, and you can even work out your conversion rates per staff member, or by appointment type.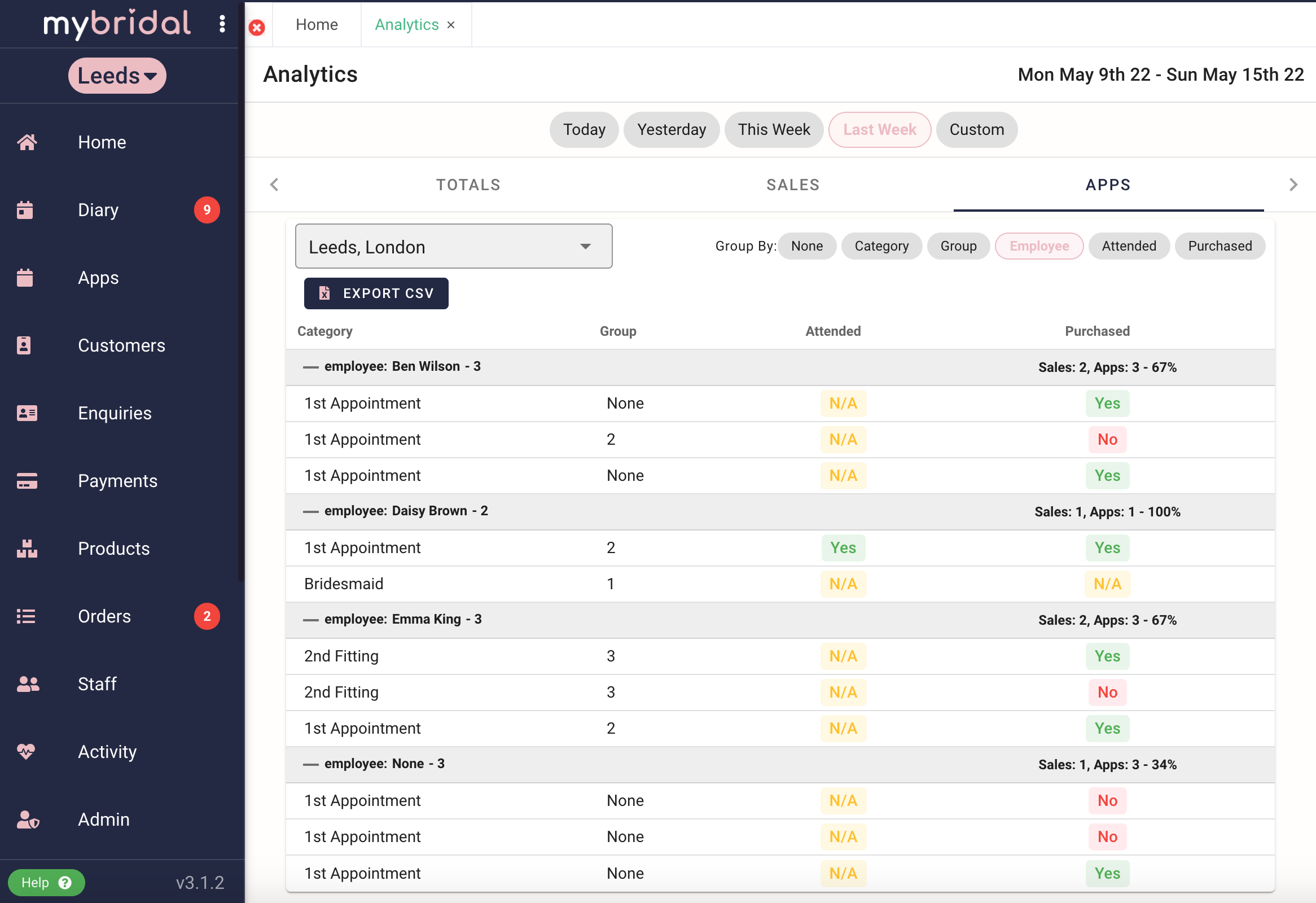 You can view the analytics over any time frame. There are default tabs within the analytics section for today, yesterday, this week and last week, and failing that you can set any date rate you wish using 'custom'.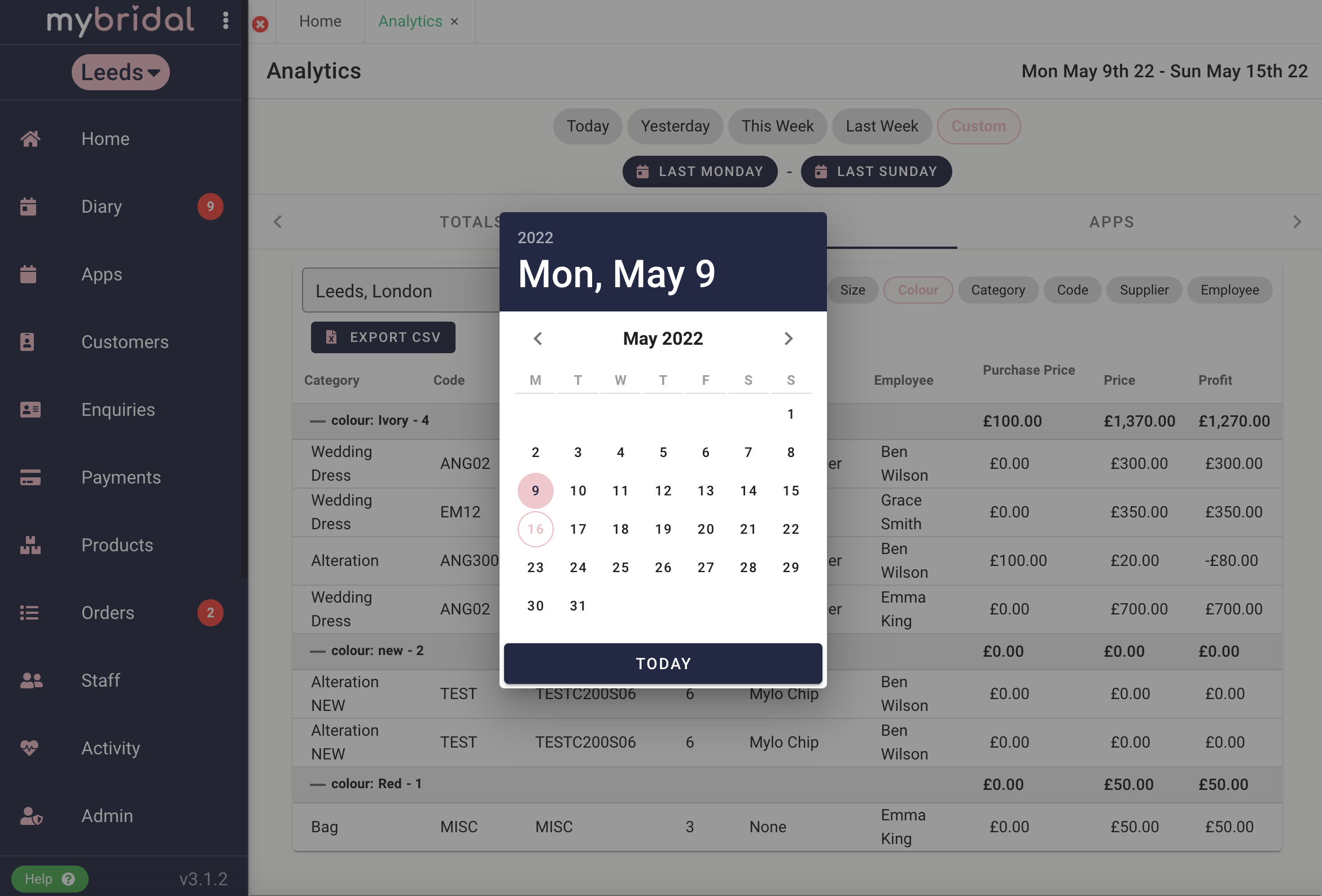 Lastly, we have added the ability to export any of the data from the analytics section into a CSV file, allowing you to store and analyse this independently of mybridal.
We hope you find these improvements useful, and as always if you have any questions or need any support please just get in touch.