We have plans to suit every business. Take a look at our pricing guide to work out which plan is best for you! This guide is based on GBP - please visit our home page for international pricing information.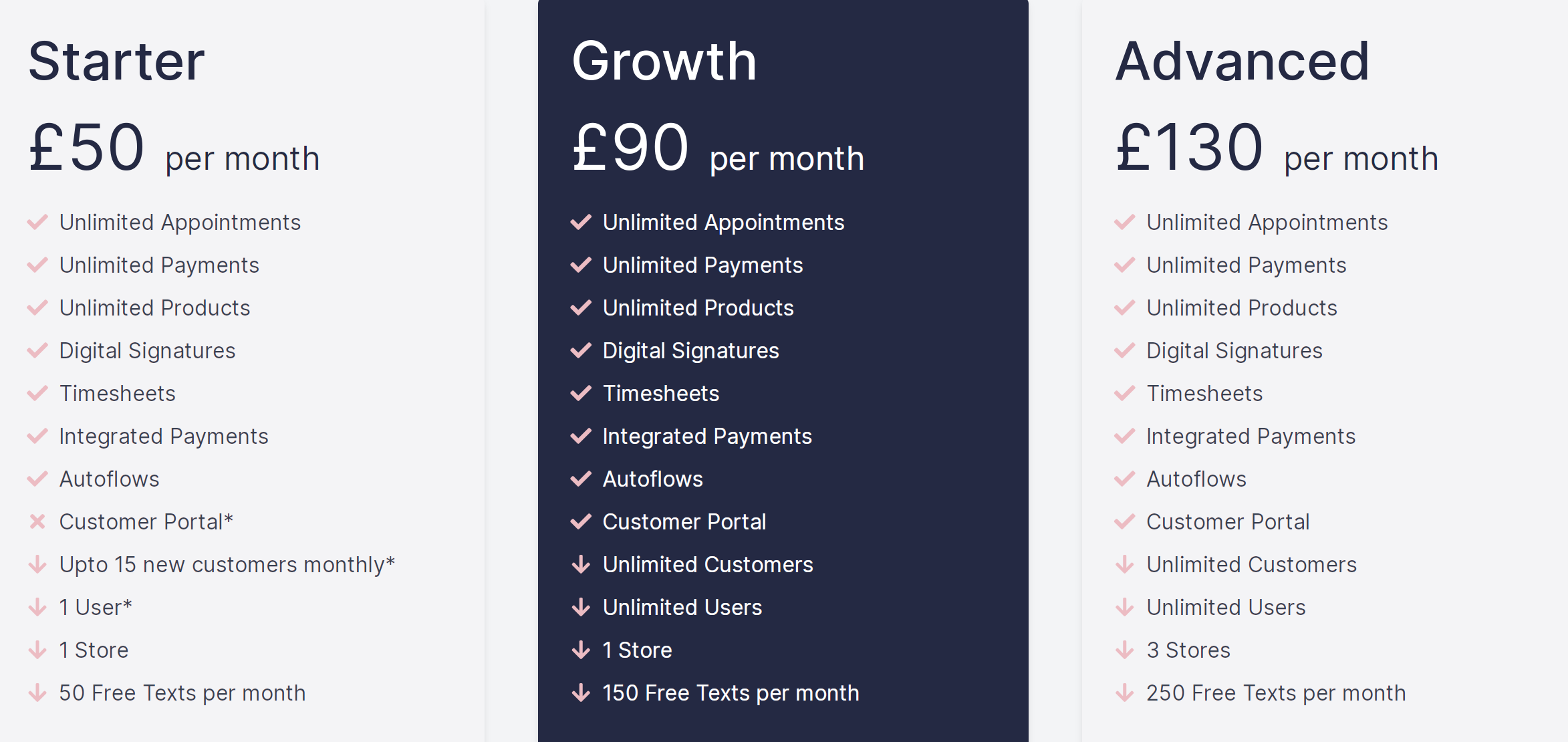 We have created a handy guide to help you decide what your best pricing option is:
Decide if you need the advanced plan
How many boutiques do you own? If you are a one store business then our starter or growth plans are likely to suit you. If you have two or more stores then advanced is your best bet.
Decide between starter or growth
Decide if you would like any of the following features:
- Unlimited new customers: This means how many new sales are added a month. For example if a bride buys a dress and then a few months later the same bride buys a veil, they are only classed as a new customer in the month their first sale goes through. The starter plan includes upto 15 new customers each month, and growth is unlimited.
- Unlimited users: You can create different users who can access different elements of the mybridal. For example the store owner will likely have 'owner' access so they can view analytics and details about the business, but may want sales staff to not be able to view details like profit margins or turn over. The starter plan allows for one user and growth is unlimited.
- Access to the customer portal: The customer portal allows you to send a login link to your brides and they can access their own mini area of the system. This allows for contactless digital signatures, sharing of images, and allows them to see details of their sale and payment plans. This comes included on the growth plan, but not the starter.
The above listed three features can all be added to the starter plan as a bolt on for an extra £20/month. For example you may need unlimited customers every month but don't wish to use the customer portal and only need one user therefore it is cheaper to add the bolt on to the starter plan than it would be to sign up to growth.
If you would like to have access to two or more of the above features then the growth plan will be most suited to you, however if you only wish to use one of the above features then you will find subscribing to the starter plan and adding a £20/month bolt on your best value for money.
Please feel free to get in touch if you have any questions around pricing and we will be more than happy to help you.